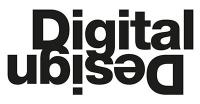 Ever since its beginnings as a pioneer in the field of digital printing, the design studio belonging to the SITI B&T group has continued to innovate through a combination of aesthetics and technology.
The SITI B&T Group company Digital Design is celebrating its first ten years of growth and development, a period of time in which it has cemented its position as a point of reference for the entire Sassuolo ceramic district. The firm led by Elena Pellesi also recently entered new industrial sectors, demonstrating its expertise and flexibility outside the ceramic industry.
Founded at the beginning of the technological revolution that marked the transition from analogue to digital printing, Digital Design explored new digital frontiers right from the outset and gradually strengthened its competitive advantage. Its growth owes much to the support of the entire SITI B&T Group and in particular the technical assistance of Projecta Engineering, the group's digital decoration technology specialist. Another important step forward came with the move to the current site in Ubersetto, where the Docks themed rooms were created to showcase the design firm's most innovative and trend-setting projects.
The group recently opened an American branch called USA Digital Inc. in Tennessee to provide support in the distribution of spare parts.
Digital Design has always been strongly focused on R&D and innovation, as evidenced by its digital laser technology for direct decoration on finished products and the launch of the RPD Remote Product Development programme at the height of the pandemic in 2020. This new and fully Industry 4.0 compliant software programme enables ceramic manufacturers and colour producers to speed up the product development process by achieving the desired colour tone remotely.
Another major innovation developed in collaboration with the University of Modena and Reggio Emilia and submitted to the Horizon 2020 programme is a patent for colour profiling in digital printing systems based on synergy between the world of digital graphics and AI.
As Elena Pellesi points out, the firm combines technology with aesthetics, art and creativity. "Technology without an essential creative input lacks direction.... This is the studio's real strength, together with a dynamic and flexible team of 47 people with diversified skills who are capable of meeting customers' requests from both an artistic and a technical perspective."
Digital Design has recently also branched out into the world of architecture, where it acts as a reliable consultant and partner in creating customised collections.