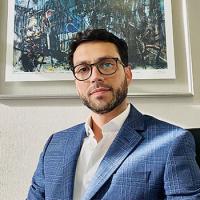 Industrias Chrino, one of the leading players in the Argentine brick industry, has shown great resilience by leveraging its resources and growing despite the pandemic.
The company was forced to suspend operations in early 2020 due to the lockdown, but resumed production at full capacity in May driven by the surge in demand for building materials. As a result, it decided to invest in new technology and expand its production capacity by 30%. The 1.5 million euro investment will enable it to increase production at the Mendoza plant by 7,000 tonnes/month starting in June 2021 to reach a total output of 23,500 tonnes/month. "Demand will continue to grow in 2021 because, in these uncertain times, Argentine consumers see investment in their homes as the safest place for their savings," explained Luis Chirino, executive director of Industrias Chirino.
The company's goal for 2021 is to establish its products as the most cost effective and eco-efficient building solutions on the market, thereby contributing to the diffusion of green building practices throughout the country, an area in which it has great expectations for the future. Its latest new products are aimed at the sustainable building sector, a fast-growing segment that is receiving a boost from government incentives. One example is the recent launch of the Doble Muro wall brick with a special design that provides protection against both heat and cold and allows for energy savings of up to 60%. 
Read the full interview with Luis Chirino on BWR 1/2021