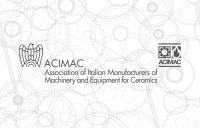 The next stop for the Italian ceramic machinery manufacturers is Indonesia. Coordinated by Acimac (Italian Ceramic Equipment and Machinery Manufacturers' Association) and the Italian Trade Agency ICE, a total of 13 Italian companies will be taking part in the Indonesian show Keramika from 17 to 20 March in Jakarta.
Along with the Acimac and ICE institutional stand, the following Italian companies will be taking part: Bedeschi, BMR, Certech, ICF&Welko, Keran, Mectiles, Officine SMAC, Plastorgomma, Poppi Clementino, Remix, Sacmi, Tecnoferrari and Tekmak.
According to figures published by the Acimac Research Centre, the macro region defined as "Others Asia" (which includes India, Thailand, Indonesia and Vietnam) was the third largest export area for the Italian ceramic machinery industry in 2014. These dynamic Asian markets accounted for 15.4% of Italian exports, equivalent to 214.9 million euros.
Keramika is the premier showcase for Indonesian ceramic tile and sanitaryware manufacturers and also hosts suppliers to the ceramic industry as exhibitors. It is part of the construction industry exhibition Megabuild and is divided into the following sections: Renovation & Construction, Doors & Windows, Bathroom & Kitchen, Roof & Flooring, Lighting.