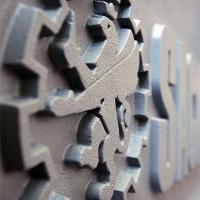 Production and service activities continued in complete safety throughout the year. Major investments were made in product innovation and the new digital corporate culture
Revenues of more than 1.1 billion euros, shareholders' equity steady at 682 million euros, employment levels stable at almost 4,600 people and continued technological leadership in all markets are amongst the Sacmi Group's key results revealed in the 2020 financial statements approved by the Board of Directors and reported to the Shareholders' Meeting on 14 May 2021. At a time of severe difficulty caused by the pandemic, which particularly in the first half of the year led to a halt in international trade and the temporary suspension of production activities in some sectors, "Sacmi has shown that it is well prepared for the challenge", said Chairman Paolo Mongardi.
By adopting a strategy based on contractually agreed work from home, a specific programme to protect travelling personnel, reorganisation of space and operations within the company, as well as numerous new activities to demonstrate its commitment to its customers at all times, the group was able to benefit immediately from the signs of recovery that emerged in the second half of the year and closed out 2020 with a sufficiently large order book to be able to look ahead to 2021 with confidence, further boosted by the return of a certain degree of serenity to the markets.
In the Tiles sector, the Group's core business, Sacmi responded to the general downturn in volumes with even bigger investments in product and process innovation, from new shaping and decoration solutions to improve product quality and aesthetics through to machines and systems (kilns, filters, recovery and cogeneration systems) designed to reduce energy consumption and environmental impact and increase the competitiveness of ceramic factories.
The company has also further cemented its position as a leading player in the Sanitaryware & Tableware market, where the industry is continuing its process of automation despite the slowdown in global demand.
The Group's packaging business (Beverage and Packaging & Chocolate segments) also performed well and maintained its 2019 results. Advanced Technologies and Advanced Materials solutions account for an increasingly important part of Sacmi's portfolio.
The large-scale project to merge five companies operating in the Tiles segment in Italy was also completed in 2020, resulting in the creation of two legal entities: Sacmi Forni & Filters (formerly Sacmi Forni and Eurofilter) and Sacmi Tech (CMC, Intesa and Nuova Sima). As a result, the Group is able to organise a more efficient and effective supply chain across the various sectors and customers in the Italian ceramic district only have two locations to refer to, both in Casalgrande (RE).
In 2020 Sacmi focused strongly on customer support. All Customer Service activities were reorganised within the individual Business Units to ensure even more targeted service packages tailored to the real needs of each sector. Fully-fledged remote machine and plant start-ups (virtual FAT and SAT) were also completed.
Several patents were also filed during the year, bringing the total number registered since the company's foundation to 4,650.
Finally, the Imola-based group renewed its solidarity and commitment towards the local area by donating a latest-generation magnetic resonance imaging machine to Imola Hospital, an initiative that brings its donations over the last three years to more than 3 million euros.