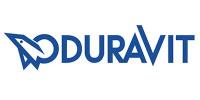 The fifth GA2000 robot has been installed as part of Duravit's plan to upgrade the plant at its Egyptian branch
Duravit Egypt, the German multinational's flagship facility in North Africa, is continuing its plant refurbishment plan and has installed the fifth GA2000 robot from the Sacmi RobotGlaze series.
Like its predecessors, the robot is a latest-generation model that guarantees the best performance in terms of quality and sustainability thanks to solutions such as the glaze flow management system, which ensures uniform glaze application with zero waste.
Other important features of this type of robot include process repeatability and Industry 4.0 production management.
The robot supplied to Duravit Egypt, which can be programmed offline and equipped with self-learning software, facilitates improved management of the production mix, thereby increasing line efficiency and reducing the time-to-market of new products.