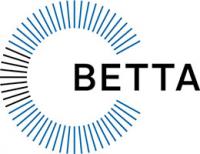 Part of an initiative to support Betta's ambitious personnel training program. The aim is to develop employee skills and thus improve quality of the product and production processes.
At the very top end of the market in terms of production capacity and attention to technological innovation, Betta Sanitaryware has recently launched a new initiative for the transversal training of its entire in-house personnel. This is being achieved thanks to Sacmi's manual for ceramic sanitaryware technology; of which 330 copies (one for each employee) have just been sent out to the South African company.
This in-depth text is essential support material for training purposes and, at the same time, an important acknowledgement of a long-established partnership. In fact, the spirit of the initiative is to support Betta Sanitaryware in the creation of a new generation of fully-trained and knowledgeable employees.
Sacmi Sanitaryware technologies have played a leading role for over two decades at Betta's plant, which is based near Johannesburg, South Africa and manufactures more than 2 million pieces/year of high quality ceramic sanitaryware.
Forty years of know-how and expertise have been crystallized into this manual which deals, in exhaustive detail, with the entire sanitaryware production process, from raw materials to casting, from glazing to firing and from transfer systems to logistics.