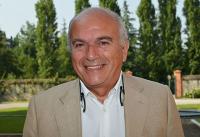 2020 closes for the Italian tile industry with sales down 3.9% to 391 million sqm. Exports held up, scoring -2%. Production collapses.
In the end, the Italian ceramic tile industry has weathered the storm. The effects of the global pandemic were reflected in the 2020 preliminary results, but less severely than sector companies had feared during the six-week national lockdown imposed between March and May. This better-than-expected performance was down to the improvement that began in May and June and continued in the second half of the year, mitigating the losses of the first six months.
According to initial estimates, at the end of 2020 total tile sales dropped to 391 million square metres, a decrease of around 4% on the 407 million sqm of 2019. This 16 million sqm decline consisted of 10 million sqm losses in the domestic market and a 6 million sqm contraction in exports. Italian sales dropped to 73 million sqm, a sharp 12% fall with respect to the previous year, while exports held up better than expected and closed the year down 2% to 317 million sqm following a first half decline of 20%.
However, the performance across different foreign markets varied considerably, as Confindustria Ceramica's chairman Giovanni Savorani noted: "Exports to Europe, which account for more than two thirds of our total exports, have remained largely stable. Sales in Western European markets actually increased by 2.2%, driven by exports to German-speaking countries. Outside the European Union we suffered heavier losses, not so much in North America where exports remained broadly stable at 2019 levels (-1.7%), but in the Gulf markets, North Africa and the Far East, where we lost 10-12%, and in Latin America where the contraction was particularly severe at around -30%."
Domestic production fell sharply, dropping by almost 18% from 401 million sqm in 2019 to around 330 million sqm at the end of 2020. This was a result of the lockdown, which prevented the launch of new products and forced trade fairs to be cancelled, including Cersaie. So to maintain their sales, sector companies resorted to significantly reducing their warehouse stocks (around 60 million square metres). As Savorani noted, "this inventory will need to be partly replenished in 2021, but without returning to the stock levels of the past. Thanks to large investments in Industry 4.0 technology, our companies are now able to adopt a make-to-order approach that allows them to manage production with greater flexibility according to real market demand".
One of the critical issues facing the Italian ceramic tile industry is the fact that domestic demand has been stagnant for several years now. The Italian market accounts for just 18.7% of the sector's total sales, a level that is considered excessively low and which Savorani believes should be at least 25-30%. The opportunity to revive sluggish domestic demand may come from the expected rebound in construction activity in Italy in 2021 (more than +10% according to Prometeia). An extraordinary boost may be provided by the 110% Superbonus for building renovation, which Savorani sees as an excellent initiative despite a number of critical aspects: "On the one hand, it is essential for the expiry date of the 110% Superbonus to be brought into line with that of the Recovery Plan, and therefore extended until 2026. On the other, it is essential to simplify the procedures otherwise many people may be discouraged from undertaking work owing to the complexity of the operations involved. Finally, the credit institutions' loan limits must be large enough to be able to provide support to everyone interested in restructuring."
Another burning issue facing the sector's entrepreneurs concerns the European Union's ETS system, which, explains Savorani, "while aiming at a perfectly acceptable climate objective, inconsistently penalises a sector that has invested significant resources and is at the forefront of existing technology. Exclusion of the ceramic industry from the list of sectors eligible for compensation for electricity purchasing costs is unjustified given our companies' very high levels of international trade, and risks handing an irreversible advantage to our competitors," he continues.
The Italian ceramic tile industry
 

 

2016

2017

2018

2019

2020
preliminary

Var. 2020/2019

Production

Mill. m2

415.9

422.5

415.5

400.7

330

-17.6%

Total sales

Mill. m2

414.6

421.9

410.1

406.9

391

-3.9%

Domestic sales

Mill. m2

82.9

83.7

82.4

83.5

73

-12.5%

Exports

Mill. m2

331.7

338.2

327.7

323.4

317

-2.0%
Source:Confindustria Ceramica