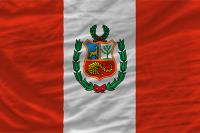 According to IMF estimates, Peru is expected to record 2.7% full-year growth in 2017 thanks to the accelerated expansion in the third quarter and higher domestic consumption, which rose by around 2.3%.
The construction sector in particular saw 5.6% expansion in 2017, and growth is likely to accelerate in 2018. This growth is driven by infrastructure development and residential building. The government has allocated $7.9 billion for restoration and reconstruction work to mitigate the impact of flooding and landslides, with almost 9,000 km of roads to be restored or upgraded, 47,000 new homes to be rebuilt, and some 2,000 schools and health centres in need of repair.
Following the government's latest economic reforms aimed at combatting corruption and improving macroeconomic performance, the ratings agency Moody's forecast that the country's GDP would expand by 3.9% in 2018.