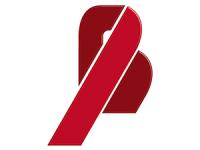 A modern, stylised new logo tells the story of the company's development and more than 100-year history as one of the leading suppliers of heavy clay machinery
Redefining its identity by creating a link between past and present is the objective that led Bongioanni Macchine to restyle its corporate logo, which perfectly sums up the company's 100 years of growth and the experience it has gained in the design and production of machines and complete plants for bricks and roof tiles since its foundation back in 1907. The new logo retains its original characteristics but takes on a more dynamic, modern look, reflecting the image of a solid, future-oriented company that is projected towards the international heavy clay market with a spirit of innovation.
The logo, an imposing and stylised "B", adopts two different shades of red reminiscent of brick combined with curved and sinuous lines, a design that embraces innovative and sustainable ideas without neglecting tradition.
Alongside the new logo, the decision was taken to maintain the payoff "Heavy Clay Technology" introduced in 2018, which communicates the company's core business with directness and immediacy.
"The time had come to present ourselves in a new light, to communicate our evolution using a more contemporary image," commented Simone Dutto, Deputy Managing Director of Bongioanni Macchine. "The new graphic design represents history and innovation, the two factors that have enabled our company to maintain its solidity and strong values during its more than hundred years of business activity."
These values of solidity, reliability and quality enable the company to deliver high-performance technology and to develop new ideas in response to customers' needs and the latest market trends. The new slogan "Solid Ideas" has been created for use in future marketing activities together with the new logo and fits in perfectly with the new brand identity in terms of style and colours.