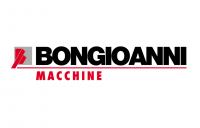 Bongioanni has long been a leading supplier to the Libyan market and recently completed major orders received from two companies in the country.
For the Al Kalaa facility it replaced the obsolete 28MEV extruder with the most recent Tecno 650 model, complete with extrusion pressure head and Gamma Plus die with 2 exits for ceiling blocks. This new machine joins the Bongioanni MIX 510I mixer previously purchased by the Libyan company in 2013.
A new plant for the production of 600 tons/day of hollow ware and ceiling blocks has also been started up at the Surman Company facility located in the city of Surman, 70 km west of Tripoli. The preparation department includes an R1200 lump breaker, an 11LD disintegrator, an LE810 roughing roller mill and a 610I mixer positioned before the storage zone.
For the production and shaping departments, Bongioanni has installed an LI810 refining roller mill, a 610I mixer and a Tecno 650 Stiff Extrusion extruder. It has also supplied a differentiated taper pressure head for Gamma Plus wideexit conical dies suitable for the production of 150x200 mm hollow bricks with 5 exits and 200x200 mm bricks with 4 exits. Surman Company has also adopted dies for 420x160 mm ceiling blocks with 2 exits and 420x190 mm with 2 exits.