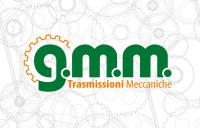 GMM Trasmissioni Meccaniche is continuing its close partnership with Marazzi Group by providing the Sassuolo-based tile manufacturer with a comprehensive Condition Monitoring programme, the predictive analysis system developed by GMM.
The system uses sophisticated measuring instruments to perform supervision and diagnostics and prevent machine stoppages. Along with prevention, the success of Condition Monitoring is largely due to improvements in application based on regular data collection and the transfer of knowledge through training and maintenance activities.
The solution has brought significant productivity benefits. The main improvements concern the power transmissions that are installed on the dust extraction filters used to improve the environmental conditions of the production plant.