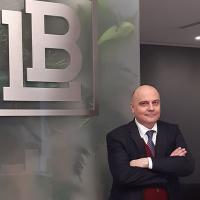 LB has won the auction for the allocation of all rights to CMF's technologies and intangible assets. As of 1 September, it will also be launching a global after-sales service
Fiorano Modenese-based company LB Officine Meccaniche has won the auction for the allocation of the assets deriving from CMF Technology's bankruptcy proceedings, including all rights to CMF's technologies and intangible assets such as patents, software, company know-how and the technical drawings of all machines and the Spiller system.
The CMF patents, now owned by LB, relate to machines for the preparation and distribution of powders for the production of full-body slabs; units for the stratified loading of powdered ceramic materials into press moulds; and tile sorting and storage systems.
LB has also acquired ownership of the well-known Spiller 2.0 technology for transferring a graphic effect created on spray-dried powders using a fixed screen from the working surface of the device to the infeed conveyor of a large-format slab production line. Spiller has demonstrated outstanding levels of performance in terms of process reliability, repeatability of results and control over the graphics of powders, including the ability to achieve synchronised vein movements in any direction.
The acquisition of CMF Technology's assets is part of LB's new industrial development plan, which focuses on customisation of the technological offering and service as critical success factors.
In accordance with its customer-oriented philosophy, LB will also carry out all service, spare parts and after-sales activities on CMF installations worldwide from 1 September 2021.
"Acquiring new patents and expanding the range of technologies on the market not only enables LB to offer many of the technologies available on the market and to pursue innovation, but also to adopt an approach focused on creating value throughout the entire production process according to the customer's needs through technologically appropriate, tailor-made solutions," comments CEO Corrado Fanti.