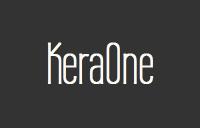 Ceramica Savoia, a well-known brand operating in the Modena ceramic district, has completed the upgrade of its digital decoration lines using Creadigit technology from System Ceramics, for which purpose it has also adopted the design preparation system developed by Macs Tech.
It consists of the innovative KeraOne® system capable of automating the process of putting products back into production after any period of time, even when the operating conditions of the production process have changed.
With its catalogue of more than 100 collections, Savoia was impressed by the benefits of the system: "After upgrading our process, we expected it to take some time before we could put collections produced with the old lines back into production," explained Technical Director Luca Pravatà. "In fact the KeraOne® system enabled us to resume production of our collections without any difficulty. The designs are ready very quickly and in the majority of cases are immediately ready for production. This system also eliminates the need for another production line check."
KeraOne® was presented in Fiorano during the 7th Acimac Annual Meeting on digital tile glazing and decoration technologies, where it attracted keen interest amongst the large audience.