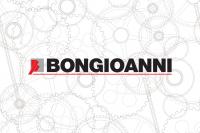 Teknobrik, a leading Algerian hollow block manufacturer, is located in the city of Tessala El Merdja, about 20 km southwest of Algiers.
As part of its renovation project, the company commissioned Bongioanni Impianti to supply the new extruder.
The machine was delivered two months after the signing of the contract in February 2016 and was started up in June.
Read the article about the supply to Teknobrik made by Bongioanni Impianti, published on Brick World Review 2/2016.