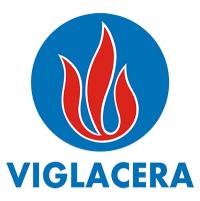 The line, complete with dryers, kiln and an LGV handling system, will form the heart of the new production facility located on the outskirts of Ho Chi Minh City.
Building on its 47 years of experience, Viglacera has chosen Continua+ technology from Sacmi to strengthen its role as a key player in the Vietnamese ceramic industry. The line will be delivered and installed during 2022 as part of an ambitious development project for the site in the Ho Chi Minh City industrial district, one of Viglacera's eight tile manufacturing facilities in the country.
This plant will be equipped with Sacmi's latest forming and decoration technologies, from the APB and APC 2000 powder feeders (complete solutions that allow for the creation of a broad product range including slabs with through-body veining) to the PCR 2000 compactor, Sacmi's globally best-selling solution for the production of tiles and slabs of various sizes and thicknesses.
Cutting-edge control systems such as MDX for monitoring density and thickness uniformity will be combined with integrated in-line digital decoration solutions, both dry (DDD, Digital Dry Decoration) and wet, with the new DHD-D 1808-5 equipped with 5 colour bars for depositing inks and effects. The glazing line provides full integration of surface and in-body decoration solutions in keeping with the Sacmi Deep Digital approach.
"With Continua+ we will be able to expand our high-end ceramic slab and tile range not just for floors and walls but also for exciting new applications such as furnishing accessories and kitchen tops for both the domestic and foreign markets," says Nguyễn Anh Tuấn, CEO of Viglacera.
For the new Viglacera plant, Sacmi will also supply the high-efficiency drying and firing machines, from the 39.2-metre 5-tier dryer and the 18.9-metre pre-kiln dryer through to the new 252-metre kiln equipped with next-generation heat recovery systems.
As part of a drive to maximise factory automation and efficiency, the customer has also chosen to adopt Sacmi laser-guided vehicles (LGVs) for stock handling.