The Italian producer, a market leader in the field of complete plants for the brick industry, is presenting its new coordinated corporate image.
A desire to communicate its new forward-looking goals and innovation strategies prompted Capaccioli to restyle its corporate image and that of its main product ranges. For the past two years, the Tuscany-based company has been undertaking an extensive rebranding operation aimed at conveying a more modern image in step with innovation and in line with its core values but without neglecting its 70 years of business experience.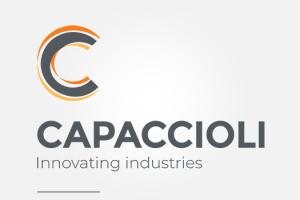 The company logo has been radically restyled in terms of graphics and colours. Grey and orange have become the signature colours, while the play of semicircles of the initial letter C intertwine dynamically to symbolise the intersection of past and present.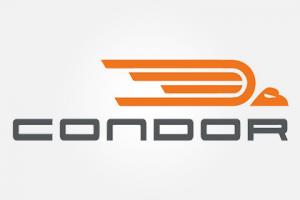 Condor, Capaccioli's unique ultra-fast dryer and trademark product, has also been given a new logo. Along with the corporate colours grey and orange, the restyling operation has also redesigned the graphics to recreate the likeness of a stylised condor, the world's largest flying bird renowned for its ability to glide effortlessly on air currents, just like the dryer when in operation.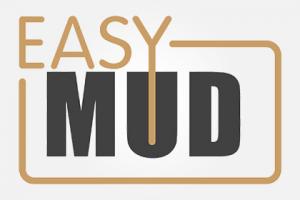 And Easymud, the flagship of Capaccioli's range of machinery for soft-mud brick production, finally has its own brand characterised by simple lines and basic colours: grey, the same shade as the company logo, and terracotta, evoking the distinctive hues of clay.
"The Capaccioli trademark has remained largely unchanged for years despite the significant evolution undergone by the company," explains Emma Capaccioli, Head of Finance and member of the Executive Committee. "The rebranding operation marks a step towards establishing a more modern identity focused on innovation, but without forgetting our long history."
The new coordinated image was reproduced on the Capaccioli stand at the last Ceramitec in Munich. After a two-year hiatus, the exhibition provided an opportunity for the newly expanded sales and project management team to present the company's latest technological innovations to the public. The stand attracted large numbers of visitors, including both existing and potential customers, who showed great interest in all the solutions on display.
The next stop will be Tecna, the international exhibition of surface technologies and supplies to be held in Rimini from 27 to 30 September, where Capaccioli will be present in Hall D5 (Booth 078) with its entire staff and wide range of machines for the brick industry.