Important supply projects are underway on the Brazilian market to some of the major producers in the area.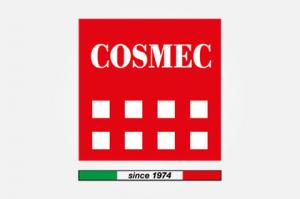 Cosmec, dependable partner for process automation systems, clay product drying and firing processes, is currently involved in a series of major supply projects for some of the biggest producers in Brazil.
After modernising its historic ceramic factory, Cerâmica Lorenzetti of Pouso Redondo (SC) is now building a new plant for the production of 600 tons of bricks per day. The new facility is expected to be ready by the end of 2022 and will feature a modern 154-metre tunnel kiln, currently the largest machine of its kind in Brazil, as well as a rapid dryer, electronic cutter and robotic islands for loading and unloading products.
Cerâmica City (Tatuì, SP), owned by the Frollìni family, also demonstrated its confidence in Cosmec by ordering a complete brick plant capable of producing around 45 different types of brick. The rapid tunnel-type dryer is specially designed to deliver the high level of flexibility needed to handle the company's wide range of products.
Cosmec has also continued its collaboration with Barrobello and is in the final stages of supplying a complete automatic roof tile handling system designed to work with fewer operators while improving finished product performance.