Villeroy & Boch installs an Eco-Stock® to decarbonise a French factory
Villeroy & Boch has signed a partnership with Eco-Tech Ceram as part of the environmental and energy transformation of its French industrial site.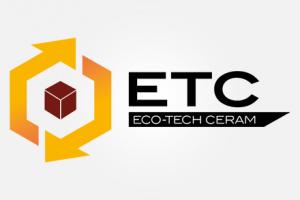 Already a partner of leading companies in their respective fields such as ArcelorMittal and Wienerberger, the French energy recovery and carbon-free energy sales expert Eco-Tech Ceram has recently undertaken another important collaboration in the ceramic sector, a turnkey contract with Villeroy & Boch to supply an Eco-Stock® waste heat recovery system for its French site in Valence d'Agen.
The German multinational, one of the oldest and most prestigious global brands in the Bathroom & Wellness and Dining & Lifestyle segments, aims to achieve a real environmental and energy transformation based on a complete multi-year decarbonisation programme at its production facilities. Along with the four sites in Germany, its European operations include facilities in Austria, Sweden, Hungary, Romania, Belgium, the Netherlands and France.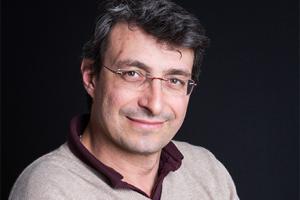 At the Valence d'Agen plant, which produces around 180,000 pieces of sanitaryware per year, Villeroy & Boch will test the main existing technologies for the energy transition and then accelerate the pace of adoption across its other plants.
Laurent Santarelli, director of the factory in the south of France since 2020, explained the aims of the operation:
"We produce ceramic products, a material that stands the test of time thanks to traditional know-how that is internationally recognised for its manufacturing quality. We had to start our energy transition rapidly in order to make this noble material compatible with future ecological challenges. Manufacturing in France, in a sustainable manner, in synergy with local players, skills and resources will make Villeroy & Boch a model of Social and Environmental Responsibility!".
Eco-Tech Ceram, three-time winner of the Concours Mondial de l'Innovation, will make a significant contribution to the environmental and energy transformation of the French industrial site by supplying a thermal storage solution capable of storing and recovering waste heat.
The Eco-Stock® system
Industrial waste heat and renewable energy sources tend to be variable and intermittent. Energy consumption is dependent on the specifications of the industrial process, whose efficiency and performance are increasingly constrained by the requirements of economic competitiveness and the energy transition.
This is why Eco-Tech Ceram has developed Eco-Stock®, a thermal energy storage system for temperatures up to 1,000°C, which can handle the intermittency and variability of energy sources and consumption. Eco-Stock® is capable of capturing, storing and delivering decarbonised electrical energy at a lower cost than that generated by the combustion of fossil fuels (natural gas, oil, etc.) by controlling the duration, power, temperature and flow rate of energy flows. The system ensures the best possible use of renewable and recovered energy in accordance with the industry's performance requirements, allowing companies to achieve sustainable and profitable growth.
Eco-Tech Ceram sells the most economical decarbonised heat to energy-intensive industries, such as ceramics, metallurgy and glass. In addition, a financing solution is available to enable companies to purchase this heat at zero cost. The method is simple and effective. Firstly, Eco-Tech Ceram sets up tools to improve the energy sobriety and efficiency of the industrial installations; then, depending on the specific characteristics of the site, they evaluate the solution for recovering waste heat by reintroducing it into the process.
The installation at the Valence d'Agen site
In the case of Villeroy & Boch, a complete analysis was carried out to evaluate the available waste heat, the energy needs and the potential for improving the efficiency of the machinery. After completing this assessment, Eco-Tech Ceram looked for the most effective solutions for meeting the energy requirements and/or improving the energy efficiency of the Valence d'Agen plant. The proposed solution is to replace the eleven existing dryers with five new and more efficient models with the aim of achieving substantial energy savings by spring 2023.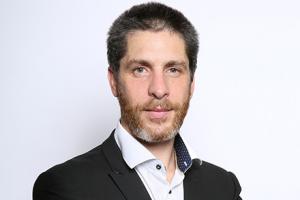 In a second phase, the waste heat from the tunnel kiln will be used to operate the dryers. This will significantly reduce gas consumption and CO2 emissions from the plant's largest consumers. The company aims to save 5.5 GWh on its annual energy consumption, thus avoiding the emission of 1,000 tons of CO2 per year.
"We are very proud of this new partnership with a big name in ceramics," said Antoine Meffre, CEO of Eco-Tech Ceram. "We are pleased to be able to support them in their low-carbon transition while ensuring greater profitability. Together with Villeroy & Boch, we will implement sustainable and cost-effective solutions that will enable them to achieve significant energy savings and reduce their CO2 emissions considerably."
Eco-Tech Ceram's goals
In the current geopolitical context of soaring fossil fuel prices and climate change, the recovery of waste heat is becoming an absolute priority. Suffice it to think that today more than a third of the energy consumed in industry is lost in the form of heat, which is equivalent to 2450 Mt of CO2 emitted each year worldwide.
As a specialist in this field, Eco-Tech Ceram is determined to play a major role by offering innovative, sustainable and cost-effective technical and financial solutions. It is able to meet one of the biggest challenges facing today's industry, namely reducing energy consumption and carbon footprint while improving competitiveness.
The French company is planning major development in the coming years with the aim of becoming a European leader in the field of decarbonised energy. As well as entering new market segments (renewables, hydrogen, cooling and refrigeration, seawater desalination), it will use the Eco-Stock® system to further develop the "Power to Heat", "Heat to Power", and "Power to Heat To Power" solutions and ensure constant electrical energy production. Surplus electricity from renewable energy sources can be converted and stored as heat, which is subsequently redistributed in the plant. When the demand for electricity exceeds the production of renewable energy, the stored heat can be converted back into electricity using a turbine or an ORC cycle and consumed locally or redistributed to the grid.