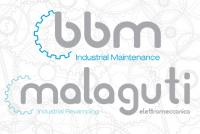 With this operation, BBM Industrial Maintenance expands its package of specialised services to include electromechanical regeneration.
Elettromeccanica Malaguti srl, a new company established and wholly owned by BBM srl, has signed an important corporate agreement to acquire the business unit of the current Nuova Malaguti snc, an electromechanical services company that has been operating in the sector for over 40 years.
Elettromeccanica Malaguti will continue to be helmed by its longstanding business leaders Monica Malaguti and Roberto Garetti and will complement BBM Industrial Maintenance's package of specialised services with an electromechanical regeneration capability.
The operation is part of GMM Group's global development project and aims to help customers improve their production efficiency through a combination of predictive analysis services, specialist maintenance, electromechanical regeneration and high-quality components.