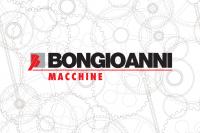 Dozens of brick and tile producers in the Maghreb region have commissioned Bongioanni Macchine (Fossano, Italy) to build their preparation and extrusion lines.
The Italian company is a leader in a highly dynamic market with increasing demand for high-quality products. Bongioanni has contributed to product quality by supplying machinery and equipment that is rugged, reliable and simple to use.
Given the very challenging nature of the clay present in the area, the technological quality of machinery is guaranteed by the use of the highest-quality materials (particularly Italian and French steel) capable of withstanding the high dynamic loads that are generated in the various stages of the production process (grinding, extrusion and pressing in the case of roof tiles).
In particular, Bongioanni Macchine recently completed two major plant engineering projects for Algerian brickworks. The first was the production line for the new 1000 ton/day plant of Sarl Briqueterie Guerrouache, a company based in Medjana, not far from Bordj Bou Arreridj. This supply contract included two Compact LI-810 refining roller mills, a Mix 820I mixer, a Tecno 850 extruder plus an 820D degassing mixer, as well as the latest multi-exit extrusion equipment consisting of a dedicated pressure head and Omega conical dies, which are suitable both for conventional B8 - B12 bricks and for Platrierre, light blocks and ceiling blocks.
The second supply contract was for the Briqueterie Irdjen plant close to the large Tizi Ouzou dam, where Bongioanni supplied amongst other things a new primary milling machine (Concasseur 612FR) capable of accepting and crushing large blocks of hard clay (piece sizes up to 500 mm), avoiding the clogging issues that sometimes occur with conventional lump breakers. The scope of supply also included electrical control boards, a moisture control system, clay spreaders and belt conveyors.
All Bongioanni machines are built with high abrasion resistant materials that guarantee consistent product quality over time.