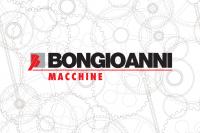 The brick plant project involved supplying a complete preparation, storage and production line through to the extruder.
Yamama (Saudi Arabia) has been a longstanding customer of Bongioanni Macchine ever since a new roof tile production line was installed in 2011, and over the years it has placed a series of major orders with the Fossano, Italy-based company.
These include the recent supply of a complete brick production plant from preparation and storage through to extrusion.
The new plant, located in the new industrial area of Nisah around 60 km from the headquarters in Riyadh, was installed in late 2017 and became fully operational in April 2018 when it reached the planned production capacity of 250,000 tonnes/year of fired material.
Through its Moulds Division, Bongioanni also supplied three Gamma Plus dies for standard products and two pressure heads with braking on all four sides.
The plant currently operates 50 weeks/year with twelve 10-hour shifts/week (8 hours net).