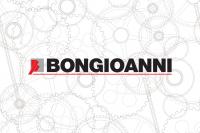 Bongioanni Macchine is seeing a strong performance in Argentina where there is much demand for its Tecno 850 extruder amongst brick manufacturers. The most recent was installed at the factory in Pilar (Buenos Aires) owned by Latercer, the largest Argentinian group in the heavy clay sector.
Along with the extruder, Bongioanni also supplied a MIX 820D de-airing mixer. Both machines operate on the main production line devoted prevalently to hollow blocks and loadbearing thermal blocks with wide-exit dies, with an output of close to 100 tonnes/hour of extruded material.
Following installation of the new Tecno 850, the Argentinian factory has reached the highest levels of production capacity anywhere in Latin America.
The order strengthens Bongioanni's position in the country and consolidates its partnership with Latercer, which can now boast 14 large-diameter extruders installed at its various facilities over the last few years, as well as many more preparation machines also supplied by Bongioanni.
Also in Argentina, the company Terrabrick (Buenos Aires) has adopted two Tecno 850 extruders which have improved its processes and increased its production capacity.