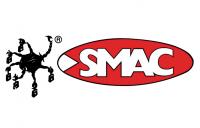 Kryo technology from Smac, the ideal solution to problems caused by the high temperatures and steam released by tiles transiting along digital decoration lines, has received high-profile endorsements from historic Italian tile manufacturers Iris Ceramica and GranitiFiandre.
Iris Ceramica has installed an additional Kryo F.90 model cooling unit at its facility in Fiorano Modenese, while StonePeak Ceramics, a group company based in Tennessee (USA), has chosen Kryo for two production lines.
In recent months the Italian group has also adopted Smac technology for its Porcelaingres facility in Germany, installing four Kryo F.90 units on the production lines for sizes 60x60 cm and 60x120 cm with thicknesses of up to 20 mm.
The adopted units have lowered the tile temperature by an average of 12-14°C, while total steam elimination has allowed for a drastic reduction in digital printer stoppages for head cleaning, resulting in higher productivity.