Just a few days after the acquisition of Ceramica Fondovalle, Italcer won the Sustainability Award, taking first place out of the top 100 Italian companies.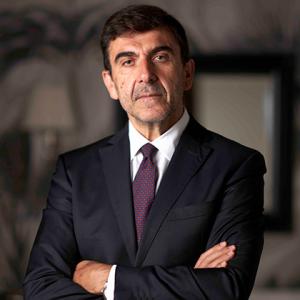 The Italcer Group, a leading Italian producer of ceramic floor and wall tiles and bathroom furnishings, has confirmed its position as one of the fastest growing ceramic groups with a particularly strong focus on sustainability. In early October, it completed the acquisition of Ceramica Fondovalle (Torre Maina, Modena), a company specialising in the production of large slabs with projected sales revenues of more than €50 million in 2022.
This was the seventh acquisition in five years for the group led by Graziano Verdi and controlled by the investment fund Mindful Capital Partners following the purchases of Fabbrica, Elios, Devon&Devon, Rondine, Cedir and the Spanish company Equipe.
"We had long been looking to internalise large slab production under a premium brand, given that this is a highly promising segment where we are already present with the prestigious AVA trademark," said Verdi. "Fondovalle has a high level of credibility in the market and unique products and we are confident that we will be able to further develop the brand."
This latest operation not only completes a product range that includes sizes from 5x5 cm to 320x160 cm, but also brings Italcer a step closer to the €400 million milestone in 2023. Already this year, the group's consolidated revenues are expected to exceed €360 million (compared to €293 million in 2021) with an EBITDA of approximately €80 million.
Italcer wins the Sustainability Award 2022
Just a few days after the acquisition of Ceramica Fondovalle, Italcer has achieved another goal by winning the Sustainability Award 2022, taking first place among the top 100 Italian companies according to the ranking compiled by Credit Suisse, Kon Group and Forbes.
The award, now in its second edition, is reserved for Italian companies with ESG ratings issued by Altis Università Cattolica and Reprisk that have excelled in terms of governance and social responsibility as well as the sustainability and efficiency of their production processes. This important recognition underscores Italcer's focus on sustainability performance, an area in which it invested more than €10 million in 2021.
"Being recognised as the most virtuous company in terms of improved sustainability motivates us to continue with ever greater determination along the path of responsible corporate governance, which is one of the cornerstones of our business model and competitiveness," commented CEO Graziano Verdi. "We design our products sustainably, we use more than 50% recycled raw materials and we are able to recover 99.6% of production waste for recycling. In August 2021, Italcer also became the first company in the sector to install a new press equipped with innovative hydraulic circuit solutions aimed at optimising and speeding up each production step and ensuring the lowest levels of energy consumption."