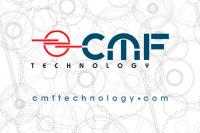 Rocell (Royal Ceramics Lanka), the largest ceramic tile manufacturer in Sri Lanka, has embarked on a project to modernise the pressing department at the Royal Porcelain (RPL) factory in Horana, which will begin the production of large-format glazed porcelain tiles.
Together with new presses, one of which is a high-tonnage model, the company has also adopted the Recolor polychromatic dry colouring system from CMF Technology. This solution is capable of ensuring efficient transformation of the current base powder into a vast array of colours that will further enhance the new product range. 
Rocell, headed by Chairman Dhammika Perera and Managing Director Nimal Perera, started up in 1990. The first factory (Royal Ceramic Lanka, RCL) began production in 1992 in Eheliyagoda and produces full-body and glazed porcelain tiles. This was followed in 2002 by the start-up of the Horana facility for the production of glazed porcelain and single and double fired tiles. Alongside floor and wall tile production, in 2009 the company also began producing ceramic sanitaryware at the modern RBL facility in Homagama.
Thanks to its continuous investments and use of cutting-edge technologies, the group has established itself as the market leader in Sri Lanka market and has a significant portfolio of exports.
Rocell closed the 2016 tax year (to 31/3/2016) with revenues of Rs. 24.9 billion (equivalent to approximately 152.8 million euros, +11% year-on-year) and net profits of Rs. 4.1 billion (more than 25 million euros), 33% up on 2015.