Cefla Finishing digital printing upgrades the ceramic decoration sector. Technologies that promote efficiency, productivity and flexibility.
Today, for any type of finish - be it decorative or functional - an advanced customisation potential is expected from industry operators. Digital printing is the technology which has led the way to customisation in several sectors. Originating from the paper processing industry, digital printing has now evolved into a key technology for finishing surfaces including wood, plastic, glass, fibre cement and ceramic.
Founded in Italy sixty years ago, Cefla Finishing has renewed traditional production methods, extending possible ceramics applications to design and decoration. Ceramic now plays a leading role as a charming, colourful addition to surface finishing, with formats ranging from large slabs to mosaics.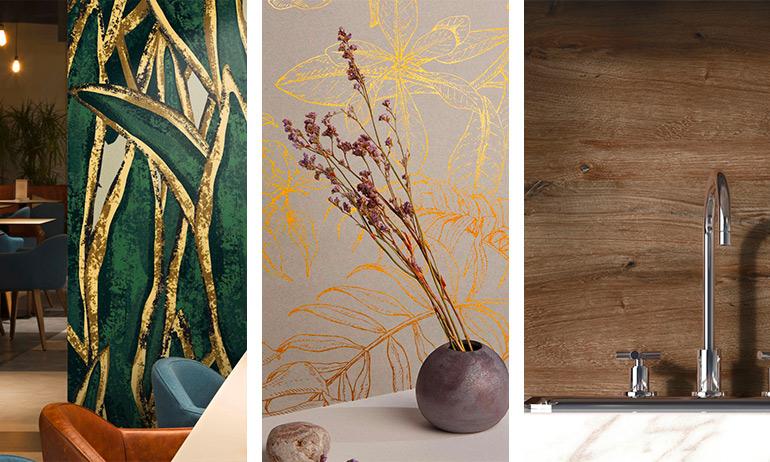 Low and high temperature: specific advantages and extra high quality
Cefla Finishing has developed two different digital printing processes at low and high temperature. They share an impressive customisation potential, top quality and consistent product output, but they each feature process-specific advantages,too.
Low temperature digital printing
The low temperature digital printing process uses multi-pass or single-pass digital printers. The printers use non-vitrifiable and photosensitive UV inks, and for this reason, they are suitable for ceramic surface finishing for interiors.
A low-temperature drying process will not alter the colour of finishes: the colour palette is far richer than that of traditional inks for ceramics. Low temperature drying is carried out in special UV lamp and excimer ovens. Each drying oven determines the type of surface finish - with effects ranging from ultra glossy to deep matt.
Low-temperature digital printing is in every way an environment-friendly production process, which significantly reduces energy consumption and production costs. Finally, a wide range of customisation options is guaranteed by the versatility of Cefla Finishing solutions, allowing customised processes to be defined without any restrictions or minimum production quantities.
High temperature digital printing
In high-temperature processes, digital printing is obtained with multi-pass printers. Cefla Finishing has fine-tuned this technique by maximising output quality and productivity.
High temperature digital printing is characterised by high image definition and by the expressive power of the colours used. Up to eight vitrifiable inks can be used, in addition to three precious pigments: gold, platinum and lustre - unaltered even after firing.
The glossy surface finish enhances the brightness of the precious pigments, applied via a patented dispensing system.
Cefla Finishing digital printing solutions
Solutions such as the J-Print SP single pass digital printer and the J-Print MP multi-pass digital printer are designed to maximise production.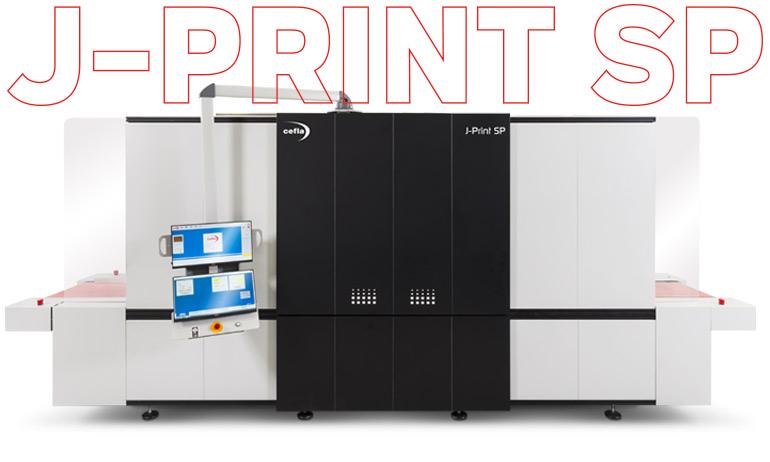 Efficiency is enhanced through every detail. One example is our patented ink recirculation system: thanks to the periodic reversal of ink flows, clogging is avoided and the printing heads can always be kept fully efficient.
Reduced downtime also has a positive impact on efficiency. Cefla Finishing technology automates maintenance and minimizes service requirements. For example, a dedicated process guarantees belt integrity, while micro purging prevents the ink from drying in the nozzles. All these innovations were possible thanks to the valuable support of customers, with whom Cefla Finishing establishes close partnership relationships.
Ultimately, Cefla Finishing's know-how is an asset reflected in its ceramic decoration technology performance. Innovation ensures a leading edge in terms of productivity that turns into competitive advantages for ceramic decorators. And what's more, technology ends up by inspiring a new aesthetic approach - with endless creative possibilities to enhance the beauty of ceramic decoration.