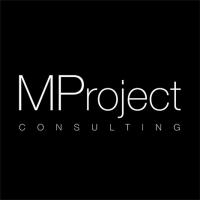 MProject Consulting launches RPD (Remote Product Development), a new program for remote ceramic product development and industrialisation which allows for a faster process and product standardisation.
For a globalised sector like the ceramic industry, the travel restrictions imposed during the Covid-19 emergency have not only affected commercial activities in recent months but have also hampered manufacturing operations that require supplier personnel to be physically present at the plant. In this respect, the digital revolution has brought major benefits. Remote plant and machinery assembly and start-up operations have been successfully completed, predictive maintenance of Industry 4.0 lines has allowed shipments and deliveries to be organised on time, and production issues have been resolved remotely through teleservice.
For ceramic tile manufacturers, another area at risk is new product development and industrialisation, a delicate and strategic phase in which the on-site presence of partners has until now been essential.
An interesting project in this field has been developed and launched onto the market by MProject Consulting, a consulting firm set up by Paolo Saielli in the United Arab Emirates. Called RPD (Remote Product Development), this new program not only eliminates the problem of physical distance but transforms it into an opportunity to revolutionise research and development in the ceramic industry with the aim of adopting an R&D 4.0 approach.
"RPD is aimed mainly at glaze and colour producers and ceramic tile manufacturers, serving as a tool for the former and an opportunity for the latter," explains Saielli. "Its importance as a tool derives from the fact that there are still no valid alternatives to the traditional product development process, which may be carried out initially by the glaze supplier and then transferred to the customer's production units. This traditional approach involves many unknown factors and may cause delays and production stoppages for repeated tests." Potential users of RPD include large commercial companies with production partners who are highly delocalised or even based overseas. "In this case, RPD creates a direct link between the people involved in the development work, reducing set-up times and limiting the need for physical travel to the final approval stage of the research project," Saielli adds.
RPD consists of a structured and standardised digital product development procedure based on advanced software. All the necessary equipment is readily available anywhere in the world, such as a spectrophotometer, an office printer/plotter and an area with standardised lighting for colour assessment.
Although remote work management technologies have been around for some time, MProject Consulting began developing RPD after the outbreak of the pandemic, when it became clear that life would not be returning to normal anytime soon, "if at all, given that some changes brought about by the health emergency may become tomorrow's normality", says Saielli. "COVID has created a need that I believe can easily be fulfilled based on my experience living abroad for the past 5 years and collaborating in a variety of ways with international companies. Clearly there was a need for a tool capable of filling this gap. The various constituent technologies were well known, all that was needed was a partner who would be interested in the project and had the tools to make it happen."
The challenge was taken up by Elena Pellesi, CEO of the well-known Italian ceramic design firm Digital Design. Together with this partner and with the collaboration of Mauro Bagni, an expert in the field, MProject Consulting began developing RPD. The program took just two months to optimise and has already been tested in a variety of situations with extremely positive results.
The advantages of remote product development
Thanks to the new digital technologies, RPD represents a further step towards a Smart Manufacturing methodology. Adopting a remotely manageable Product Development 4.0 program brings a number of advantages. The first is a faster product development process even without the on-site presence of technicians while guaranteeing very high levels of performance in terms of product standardisation. "The biggest problem with remote development has always been the industrial-scale reproducibility of a laboratory sample, even if it was produced in a pilot plant, due to the excessive number of variables involved (type of digital machine, inks, production conditions, etc.)", says Saielli. "RPD allows delocalised research activities to be aligned with production conditions, so the problem of industrial reproducibility is addressed and managed upstream. In short, we develop products that tile producers will actually be able to make on the basis of instrumental data."
All of this brings cost savings for tile manufacturers because it drastically reduces production stoppages for testing and speeds up the product launch process, thereby facilitating marketing and sales activities.
RPD can easily be implemented in any type of ceramic company, regardless of its size and its level of Industry 4.0 technology. The program offers many interesting and very useful functions for any manufacturer, although MProject Consulting expects to see greatest interest from companies operating outside the Italian and Spanish ceramic districts, such as the Middle East, China, India, Southeast Asia, South America and Eastern Europe. "In reality, though, it is the Italian and Spanish glaze and colour producers who stand to benefit the most from the use of RPD," adds Saielli.
In addition to aesthetic and technological product development, the services offered by MProject Consulting Consulting also include industrial and marketing consulting and sales staff and operator training, which can be provided remotely on whatever platform the company uses.
The question arises as to whether remote product development solutions may become standard even when travel resumes. "Definitely," says Saielli with conviction. "We'll see for ourselves that despite our fears, change can actually improve our lives and the way we work. Then we'll ask ourselves: 'Why go back?' Of course, we'll start travelling again, but probably less frenetically and with greater caution. Not to mention the fact that, at least for the next 12-18 months, we'll have to live with the uncertainty of potential restrictions or quarantine obligations whenever we enter a country".
MProject Consulting
MProject Consulting is a consulting company founded in 2019 in Ras Al Khaimah (UAE) by Paolo Saielli, a professional with 25 years of experience in the ceramic sector. He has worked as a product development manager for several important Italian companies and most recently for RAK Ceramics.