The Spanish ceramic mould producer has marked its anniversary with the launch of a video.
In late 2021 Talleres Cortés celebrated its 70th anniversary with a video highlighting its innovative spirit and the transformation of the Alcora factory, which has become a model of efficiency and productivity.
The video serves as a kind of open house in which the company illustrates its day-to-day operations: design and construction of machinery and ceramic moulds, its commitment to safety, office life and above all the strength of a closely-knit and highly qualified team.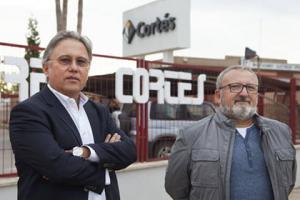 Founded in 1951 by Juan Bautista Cortés Prades, Talleres Cortés is now led by the third generation of the family: Juan José and Emilio Cortés (pictured). The company employs 35 people at the Alcora facility, as well as 14 at its plant in Peru which serves much of the South American market, primarily Argentina, Ecuador, Colombia and Bolivia.