Rizam Holding, one of the leading manufacturers of clay blocks in Kosovo, has installed the innovative technologies of Marcheluzzo for greater factory automation.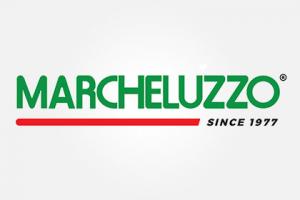 The construction industry in Kosovo is seeing renewed expansion and making a major contribution to the country's economic growth. This is partly due to the strong demand for housing in the capital Pristina, as well as in other cities. According to European Commission figures, construction in Kosovo accounts for 8.5% of GDP and employs 13% of the country's entire workforce.
Greater automation to meet demand
Rizam Holding is one of the country's leading manufacturers of clay blocks, which it markets under the Izobllok brand name. About a year ago, the need for greater factory automation prompted the company run by the Morina family to contact Marcheluzzo with an order for a robot with gripper to replace the now obsolete traditional gantry type grippers, as well as a new programming bench on the kiln car loading line. The consequent improvement in automation has reduced maintenance work and made the business much more streamlined and efficient.
Versatile, safe and increasingly advanced robots
Given the advantages achieved with the new technologies, Rizam Holding decided to make a further investment, again commissioning Marcheluzzo to build a new fired material unloading system complete with a pallet packaging line, assisted by three robots for material handling and treatment.
The new unloading and packaging line was custom designed in collaboration with Rizam's engineers and meets all the requirements for the production of different product types on a single line. These include ceiling tiles, hollow blocks, floor blocks and bases, a type of product that is particularly difficult to handle during production. All steps were carefully managed to simplify and speed up size changes, thereby streamlining operators' work and avoiding long machine stoppages. The work was completed in record time: just a month and a half for design, two months for construction and a further two months for assembly, commissioning and training of on-site technicians.
A long-term commitment
The order in Kosovo further underscores Marcheluzzo's strong position in the European market, where it is consolidating its leadership role in the field of plant design and automation for the heavy clay industry.
Thanks to its highly innovative, tailor-made solutions, the company is continuing its growth in other markets with a strong customer focus aimed at building solid relationships based on trust.
"Despite all the uncertainties, 2021 was a positive year," says CEO Paolo Marcheluzzo. "We continued our growth trend and further demonstrated the effectiveness of our business model and the competitiveness of our offering. Our long-term commitment is to stay ahead of the curve and innovate constantly."